Micropiles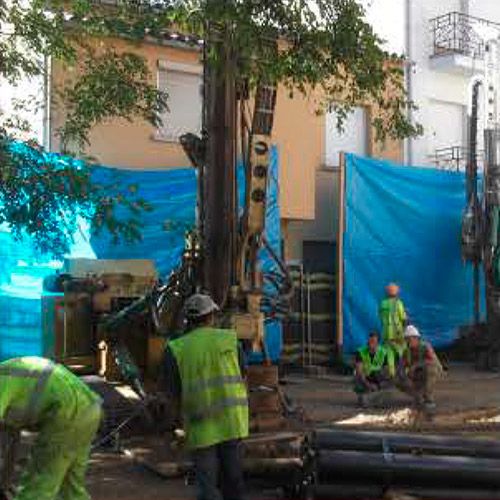 At Geoplanning we pride ourselves on conducting all types of special foundation jobs involving drilling with micropiles. A procedure we apply when it is impossible to install conventional pile equipment due to the earthworks, its inaccessibility or simply owing to the conditions of the terrain. As a step prior to its use, we carefully conduct the pertinent geotechnical studies and reports.
Drilling with micropiles on any type of terrain
The drilling with micropiles we carry out at Geoplanning can be applied in new foundations or as reinforcement and stabilization of existing ones, both in buildings and in public works. We run micropiles at different drilling diameters with state-of-the-art machinery. For further information, please contact us.