Mining Exploration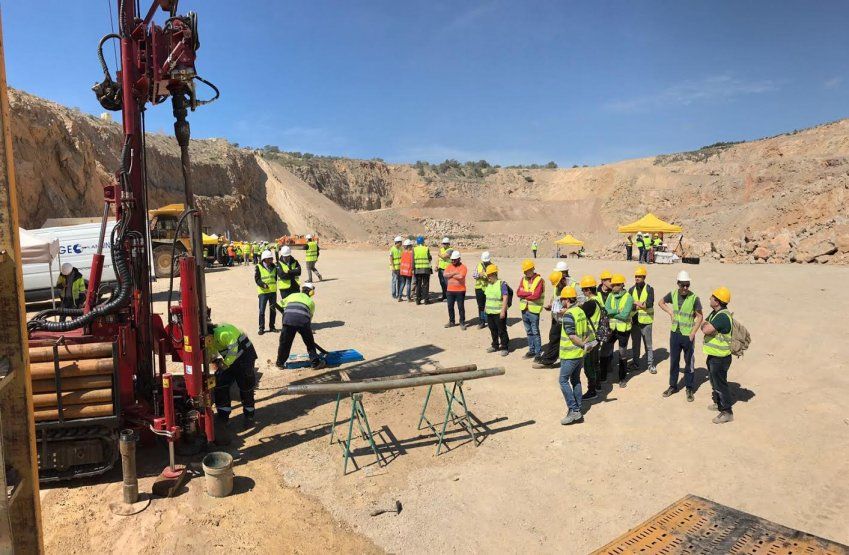 Mining is one of the engines of industry, providing raw materials to a large percentage and constitutes an essential sector in our daily lives.
At Geoplanning we are committed to and consciously support First World mining, which is based on the concept of responsible mining, prioritising worker safety and minimum damage to the environment. In order to achieve this goal, Geoplanning employs personnel with more than 20 years of experience in the sector, who are skilled and aware of these aims.
Our versatility allows us to perform a wide range of tasks:
Drilling
Continuous coring with wire-line systems or conventional coring up to a depth of 1000 metres.
Sonic drilling, ideal for drilling materials without cohesion or difficult to perforate such as tailings or ponds.
Calculating drilling deviations (azimuth and inclination)
Geology
Geological mapping
Geological modelling
Geological characterisation of materials
Geological risks
Geotechnical engineering
Geotechnical mapping
Geotechnical modelling
Geotechnical characterisation of materials
Stability analysis
Hydrogeology
Geotechnical sounding (inclinometers, strain gauges, piezometers, vibrating wire sensors)
Geotechnical Investigation
Rock tests and soil tests in our laboratory
In situ SPT, DSPH, Lugeon and Lefranc tests.