Test drilling and boring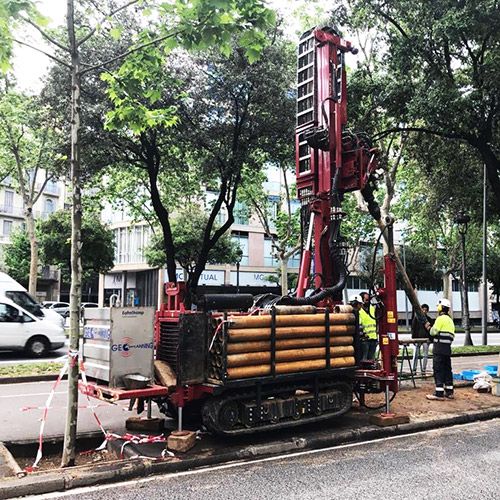 As part of our overall service, at Geoplanning we carry out geotechnical surveys to determine the description of the land. We send test samples to our lab and quality control department for analysis, obtained from test drilling locations at different diameters and depths.
The perfect tool to adapt to any structure
The test borings' and drillings' methodology we have develop at Geoplanning are indispensable tools intended to adapt any structure to the conditions of its surrounding terrain: both on buildings and in public works. We also have a huge fleet of machinery at the disposal of engineers and contractors. For further information, please contact us.